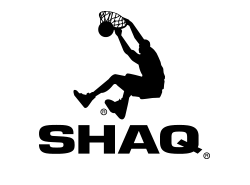 SHAQ

Shaquille O'Neal, one of the most celebrated athletes and gregarious personalities in sports history, is a powerhouse persona, whose accomplishments both on and off the court have translated to a highly sought-after consumer brand. With more than 18 million social media fans, Shaquille O'Neal has transcended his basketball icon status to become a pop culture phenomenon, appearing in numerous films, TV programs, and commercial endorsements. Shaquille O'Neal's unprecedented NBA career spans nearly two decades and earned him countless awards, including NBA Most Valuable Player, NBA Rookie of the Year, four NBA Championships, and the ALL NBA Team honor 15 times.

Tri-Great International Ltd is great to be a partner of Shaq's team and having Shaquille O'Neal as our ambassador of our online basketball arcade. With Shaq's popularity and phenomenon, we foresee his endorsement will be a "Giant Plus" for our world first online Arcade.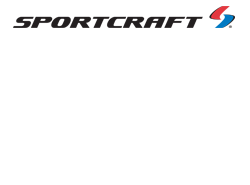 SPORTCRAFT

Sportcraft was founded in 1926, initially set out to introduce and distribute distinctly European sporting goods to the United States market. The company was first to introduce such recreational sports as croquet, badminton, bocce and darts to American the consumer and immediately established itself as a true innovator and market leader in the sporting goods industry. Two notable examples of Sportcraft's ability to innovate and lead the home recreational sporting goods market are the development and introduction of the first electronic dartboard and Monster products.

Tri-Great International Ltd., the latest licensee, has focused its vision on developing a social media division that will not only diversify Sportcraft's portfolio, but also strengthen everything it already has in place. Making this leap will take the Sportcraft name into every facet of the entertainment spectrum.

Please check out the latest mode of Sportcraft's Hoop Shot Cyber Arcade. It is powered by Hoop Shot Online a latest development by Tri-Great International Ltd.. It brings a traditional hoop shot game into an online social media game.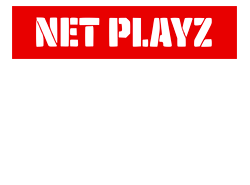 NET PLAYZ

The NET PLAYZ brand offers basic skill and performance training products and programs for people to use at home and in training environments. NET PLAYZ is a comprehensive and authentic performance training brand preparing you for sports competition by giving you the tools to prepare your body and give you the confidence to succeed. NET PLAYZ gives you the tools needed to take your game to the next level. NET PLAYZ products were created to help you gain a competitive edge in your training.

Our products were expertly designed to aid in sports most versatile, easy-to-use, quick set up, multi-sport net system and "SMART PRO" Artificial Intelligence sports equipment.

We sought out the best in the business to assist us in developing a series of specific drills to get the maximum out of each Net Playz sports products along with fun. Custom videos and drills have been created to highlight all of the different ways that NET PLAYZ can take your training to the next level along with fun.

GOOD PLAY, GOOD GAME, GOOD!

SMART PRO

We not only have the most classic E-JET product lines (www.ejetsport.com), but also the basic NET PLAYZ training products (www.netplayzsport.com). Even more, we bring in the "SMART PRO" Artificial Intelligence sports equipment.

Smart Pro made the sports moving further toward "gamification" and combined with "Artificial Intelligence" which makes people:
• Cultivating interest in sports training
• Enjoying fun and sharing with their friends on social media
• Increasing the accuracy of training
• Going to the next level

Let's get outside and do more smart training. Net Playz can take your training to the next level along with fun.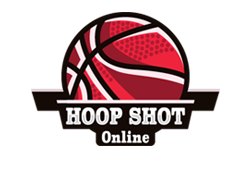 HOOP SHOT ONLINE

Hoop Shot Online is Patented design of the latest technology to fulfill the upcoming demands of the social media networks. With built-in Bluetooth and cloud base application, we can leave all the traditional limitations of the arcade machine behind. There are many different game options for you to play, and you also can play single, double or multi-player, online or offline, points combat or goal achievements. It has no limitations where you are or your friends are. You can share your score or your achievement on most popular social media networks.
• Play Solo to earn the medals
• Play group to earn your pride
• Play around the world to be No. 1

Why wait, Hoop Shot Online.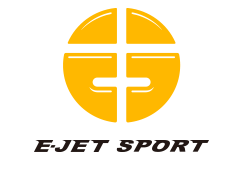 E-JET SPORT

E-Jet Sport offers creative and innovative products for all who enjoy sports. All the products are design for family recreation and team competition. We have a tradition of continually improving our products to give our customers great value.

Our mission is to bring an active live to each individual and family. To create competitive and fun game to each individual and family. To introduce technique and idea of sport to each individual and family.

All sports start from the game. Let's play the game.

OCT8RIB

Oct8rib, the breakthrough brand taking golf shaft engineering to a new area.

Graphite shafts were first introduced in the 1970s. Since then, manufacturers have tried to reduce their weight without sacrificing torque or stiffness. During the past ten years, shaft design has been integrated into the club making process by using higher modulus fibers and advanced layer design (2D) to enhance performance.
Further improvement, however, is limited by fiber and resin technology.

Having studied the drawbacks of today's shaft designs for four years. Oct8rib has developed a groundbreaking 3D structure (layer design) to overcome current limitations.

1% difference, 100% better game

MESSI

Soccer is the most popular sport in the world, with 3.5 billion fans. In this field, Lionel Messi is considered to be the topnotch player who won 5 FIFA Ballon d'Or, and 4 of which he won is consecutively. Since August 2011, he led Argentina as squad captain to 3 consecutive finals of 2014 World Cup for which he won the Golden Ball and the 2015/2016 Copas America. He was also the first player that won 3 times European Golden Shoe. In addition to Messi's superb performance on the field, he involves greatly in charitable efforts, in association to the medical difficulties he had in his childhood. Hence, he has served as UNICEF (United Nations children's Fund) goodwill ambassador since 2010 to help more disadvantaged children.

Tri-Great International Ltd is honored to grant Messi Training System (MTS) authorization which is a complete guidance to advance your soccer skills. MTS is a training program that provides professional tips and training activities caters for your training needs. We foresee MTS is the right tool to train your way to greatness like Messi does.